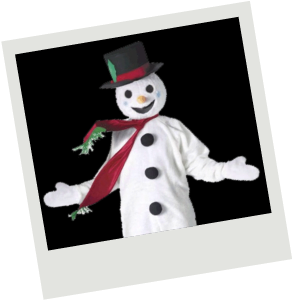 --- QUICK FACTS ---
Name: Frosty the Snowman
Alias: Frosty
Birth Place: Armonk, New York
Birth Date: January 195-
Current Address: North Pole City
Marital Status: Single
Spouse Name: N/A
Officially Legendary: 1951
Legendary Status: Active
DES Codename: Snowball
Official Signature: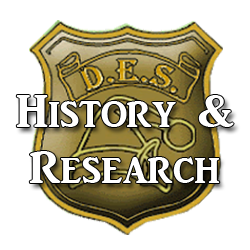 This information has been reseaarched and documented by the
Department of Elfland Security Security
- Division of History and Research
This page is a summary of the official biography that is on file.
The Early Years

"Frosty the Snowman" is a popular Christmas song written by Walter "Jack" Rollins and Steve Nelson, and first recorded by Gene Autry and the Cass County Boys in 1950 and later recorded by Jimmy Durante. It was written after the success of Autry's recording of "Rudolph the Red-Nosed Reindeer" the previous year; Rollins and Nelson shopped the new song to Autry, who recorded "Frosty" in search of another seasonal hit. Like "Rudolph", "Frosty" was subsequently adapted to other media including a popular television special.

From Song to Life

The words of the song state that a group of children find a magic top hat and place it on Frosty's head. Frosty laughs and plays with the children until the hot sun threatens to melt him. Frosty says goodbye to the children, reassuring them, "I'll be back again someday." What most people don't realize is the song is actually based on a true event. This actually did happen and Frost still has this magic hat. What most people don't know is what happened when Frosty began to melt. He actually kept going North until he reached the North Pole and actually found Santa's Village. Frosty has lived at the North Pole ever since, but often makes his way South during the winter months.

How He Became Legendary

Since Frosty is alive when he is wearing his magical hat and brings happiness to children all around the world, he was asked to join The Assembly of Legendary Figures. Although he does not have his own holiday, he helps out Santa and the Department of Elfland Security at the North Pole when he is at home.

Activities Today

Frosty spends most of his time at North Pole City, but does venture down into the Southern regions during the winter time. You never know when or where he may show up and surprise some children playing outside in the snow. Once he finds a group, he spends the most of the day with them before moving on, weather permitting.