One of Santa's Hobbies - Vintage Toy Repair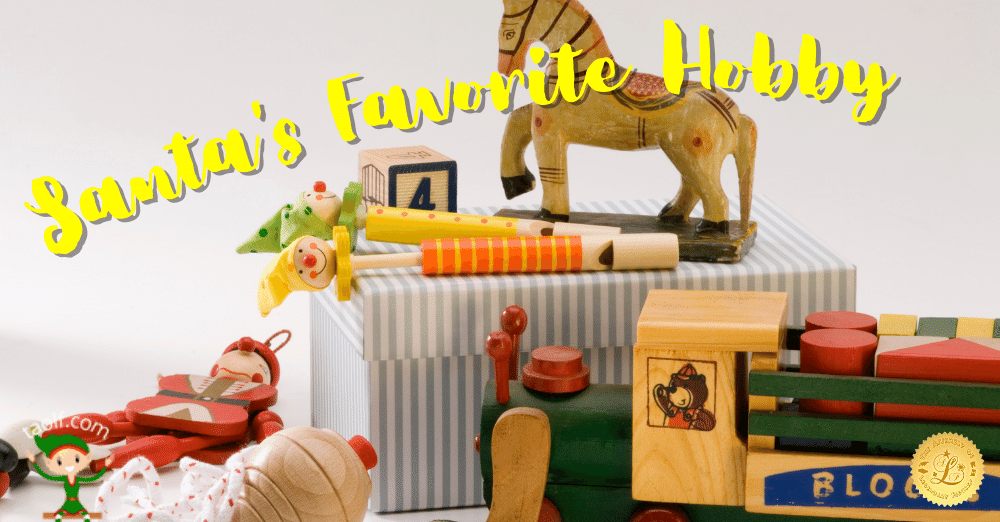 One would think that after building new toys for a living that the last thing you would want to do is spend your free time restoring vintage toys, but that is one of the hobbies that Santa loves to work at when he is not running the workshop and making new toys.
Of course he has all of the latest and greatest tools at his disposal, but he strongly believes that and old vintage toy has some kind of imprint on it from the hours upon hours of joy the child had while playing with it when it was new. To let those memories just end up in some landfill somewhere is just a shame.
---
Vintage Metal Toys
Although all of the elves at the North Pole are extremely talented craftsman and skilled at the creation and repairs of new toys, they are fascinated by some of the techniques that are used to bring life back to some of the much older toys, including those made of metal. Sometimes they (and Santa) spend hours binging on YouTube watching restoration videos. From sandblasting to painting and reassembling, some projects can become quite interesting.
One of Santa's favorite YouTube channels to watch is TRG Restoration where there are videos showing the entire process of the restoration.
---
Stuffed Animals
This past summer, Santa received a letter from a parent who's young child was very saddened by the tragic damage to a very precious stuff animal. It turns out that the child's pet cat had won the fight between the stuffed rabbit, named Fluffy, while the family was outside one warm summer day. They came back inside for lunch and found the crime scene. The mother sat down with the little girl and they wrote to Santa asking if it would be possible to bring another Fluffy for her child this Christmas or if he had any suggestions on how to fix the current situation.
After some careful consideration, Santa sent a the following link to the parent, but will be sure to bring another stuffed rabbit for Christmas just in case. If they were able to get Fluffy repaired and back to good health, may Fluffy could have a friend that will help out in case something like this happens in the future.
Martha Stewart: Stuffed Animal Repair 101: Giving Plush Pals New Life.
---
Wooden Toys
The elves and Santa are experts when it comes to fixing wooden toys. Probably some of the best craftsmanship in the world; however, they thought it would be good to include a video showing everyone else how to fix some wooden toys as well.
The following video is from the YouTube channel Frank Howarth where he repairs a few different wooden toys.