How to Remove Cocoa Stains from Carpet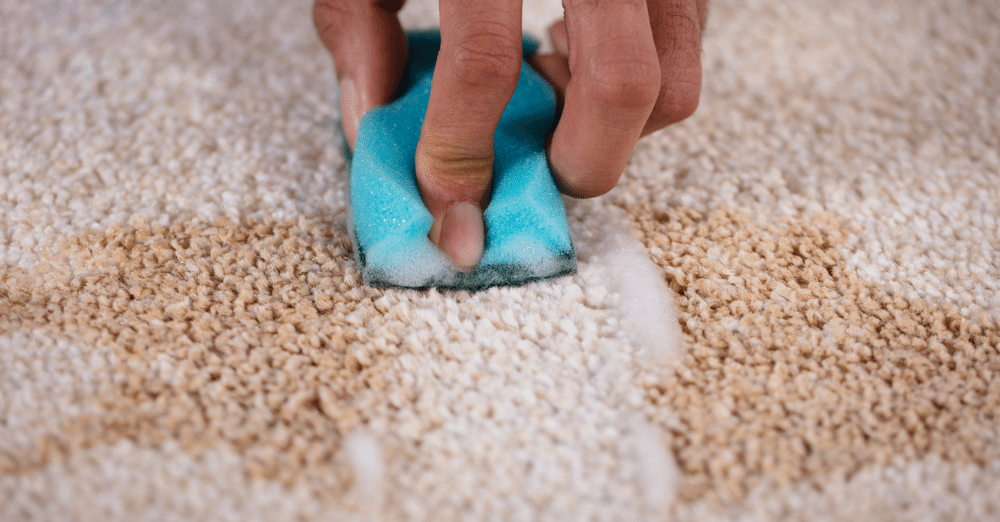 The stable elves just pulled the "Reindeer Zephier" out of storage to get it prepped for Santa's run on Christmas Eve. (Santa only uses this sleigh on Christmas Eve night and has other sleighs he uses throughout the year. The "Reindeer Zephier" is specially designed and constructed to help Santa with his deliveries all around the world.) Unfortunately, panic struck as they noticed there is a cocoa stain on the carpet that was overlooked when they put it away last year.
"How did we miss this? " asked Jingles. "I don't know," replied Jaster, "but if we don't get this taken care of soon, we are going to be on the naughty list for sure." Jingles ran over to the phone and put in a call to Mrs. Claus to ask for some advice.
Here is what she instructed them to do:
Use a clean towel to blot up as much of the liquid as possible, work inwards to avoid spreading the stain.
Then, pour a small amount of cold water onto the area to help dilute the stain and blot again.
Next, mix a tablespoon of washing-up liquid (dishwashing soap) with two cups of warm water. Dampen a towel in the solution and blot the area.
Repeat, until the stain is gone.
Use another towel dampened with warm water and clean to remove any soapy residue.
The nervous elves worked at this for almost an hour, but the stain was finally gone.
"Mrs. Claus knows her stuff," said Jingles. "Well, she probably has a lot of practice," replied Jaster.