Mother Nature - New Worksheets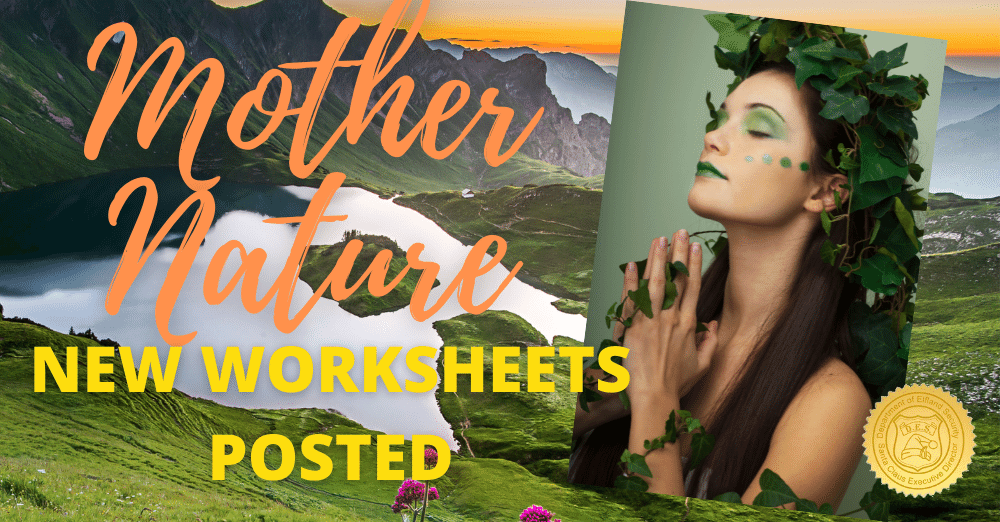 Mother Nature has stopped by the Division of WWW/PR to work with the team on creating some new worksheets and download resources for her new website. These have now been posted and are available for everyone to download anytime you want under the Worksheets and Downloads section on Mother Nature's Website.
The new resources include the following:
New resources will be coming soon, so check back often.