November 2021 TAOLF Updates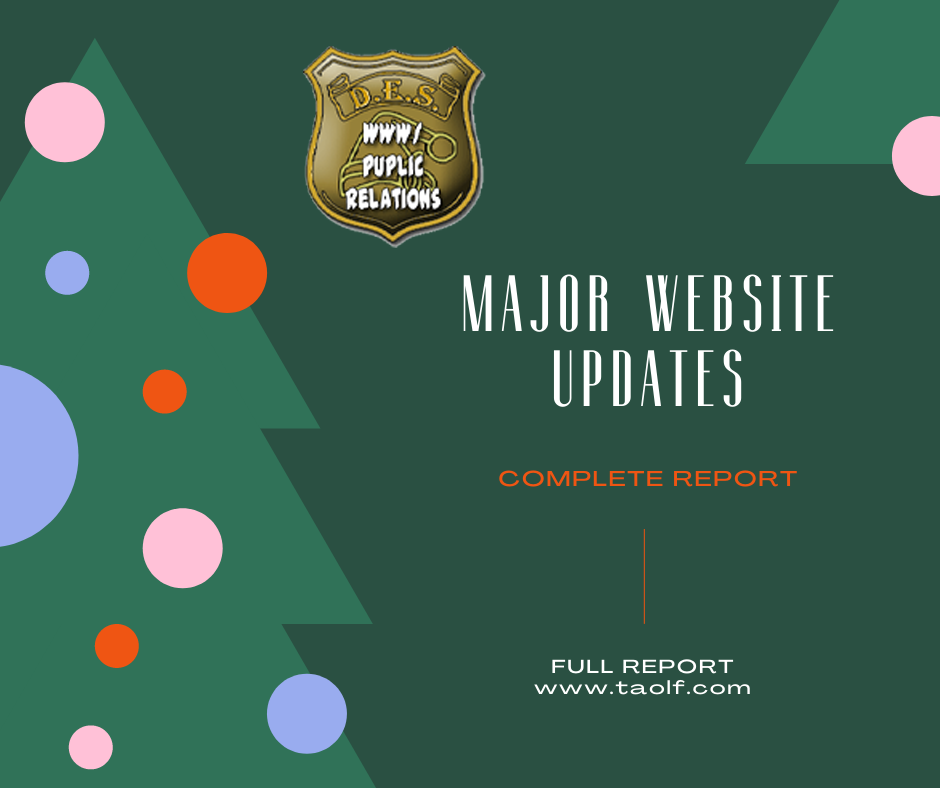 To: Edward Hinklemyer
From: Gracey Kimble
Re: Recent changes and updates to the TAOLF.com website
Date: Nov. 25, 2021
The following modifications have been made to the TOALF.com website.
Moved over all existing pages to the new layout.
Created the RSS Feed and communications out for the ELF SECURITY UPDATES
Modified the meta data on the pages and posts to be compliant with social media posts
Added the sharethis.com app to site so that people can share the pages on social media
Updated the Presidential Pardon page from Tom Turkey's website.   Now have photos from the 16 previous president's being displayed.
Created a new navigation bar and fixed issues with dynamic menu items.
Create a new page redirect and Google SiteMap generator.
Converted all existing pages over to the new generator including all of the blog posts.
Brought back the office's website.