Tips to Keep that Romantic Spark In the Winter Months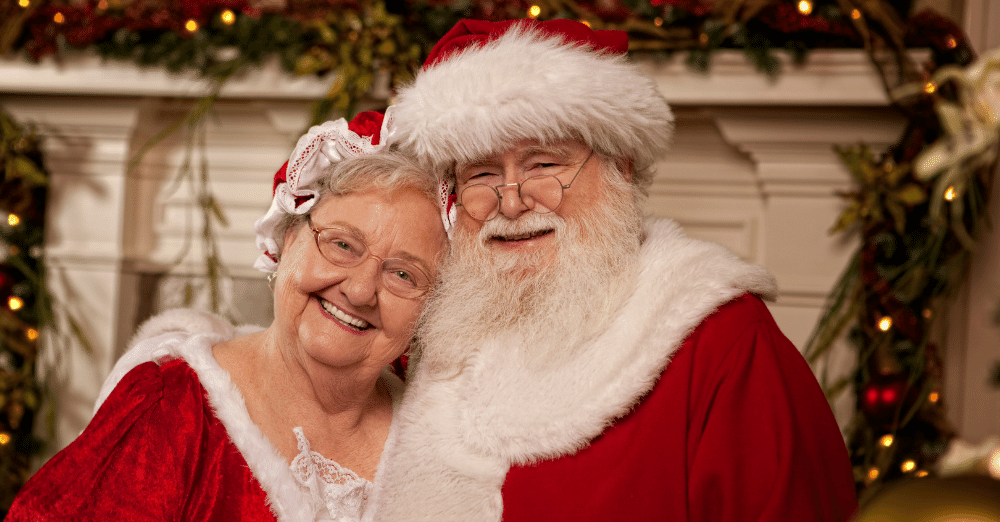 Mrs. Claus was down in the kitchen today working with some elves on some new cookie designs. Out of nowhere, in walked Santa to steal a few samples of the cookies as they were coming out of the oven. A little banter took place between the Mr. and Mrs. and with a tiny kiss, Santa disappeared as quickly as he appeared. The elves giggled a bit then asked Mrs. Claus how she keeps that spark in their relationship after so many years of being together.
Mrs. Claus just laughed and said, "Well, sometimes it is not easy, but anything great worth having takes a little bit of work sometimes. All we do is make a point to spend some time with each other." She went on and gave a list of different things they do occasionally to have some Santa and Mrs. Claus time.
1. Snuggle up and enjoy a hot cocoa and a holiday movie by the fireplace.
2. Take a sleighride through the Noble Forest.
3. Bake some holiday cookies together.
4. Be supportive and don't nag. It's everyone's busy season.
5. No matter how busy you get, always take time to have dinner together.
6. Have a small fire and roast some chestnuts.
7. Take a flight at night through the northern lights.
8. Have a penny date (before you leave decide how many times to flip the coin between 1 and 20. Drive around, and flip a penny at each intersection. If it is heads, go right, tails you go left. See where you end up. That is where your date will take place.)
9. Try a new hobby together.
10. Recreate your first date.
11. Put a puzzle together, together.
12. Look at your past scrapbooks and create a new page.
We all looked at her adoringly thinking how sweet those ideas are. We thought we would share them with you so maybe you might do some of them with your significant other. (Of course you may need to change them a bit... for instance, the Noble Forest is in a secret location, but maybe you could find somewhere just as special; you might need to hire someone to fly you through the northern lights or maybe just go sit outside under the stars together for a while.) In any case, we thought you would enjoy Mrs. C's ideas.