Cupid Challenges the Elves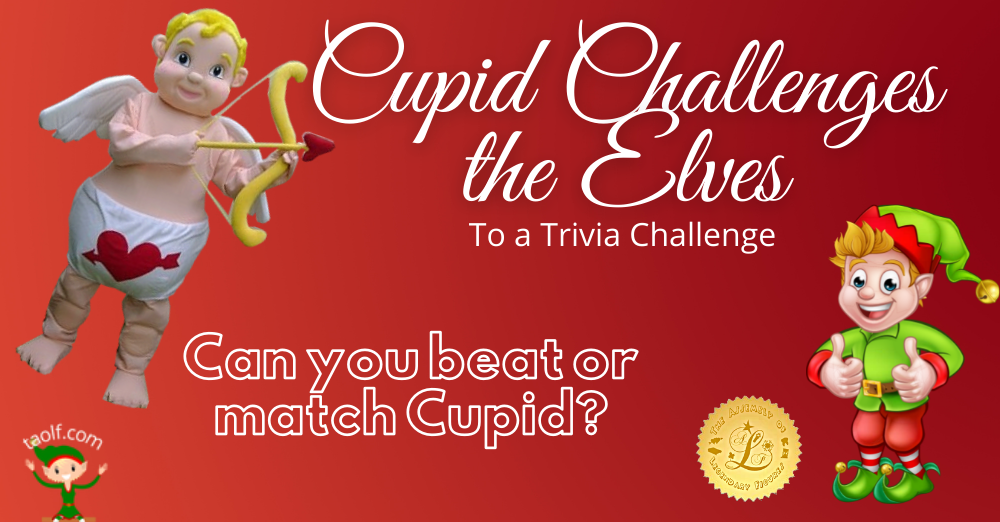 As you know from previous posts, Cupid and the elves love to spend time playing games. Trivia games are among their favorites as well. Today during lunch break, Cupid was at again and challenged all of the elves to beat his score in a 12 question trivia match.
He is currently holding the top score and none of the elves have been able to match him.
Are you able to do any better? How much do you know about Valentine's Day? You can give it a try on the Valentine's Day Vol 1. Trivia page, but click on the button below.
Valentine's Day Trivia - Volume 1
After you have finished, come back and comment how you did and let us know if you can beat or match Cupid's score.