2021 Macy's Day Parade Debriefing Report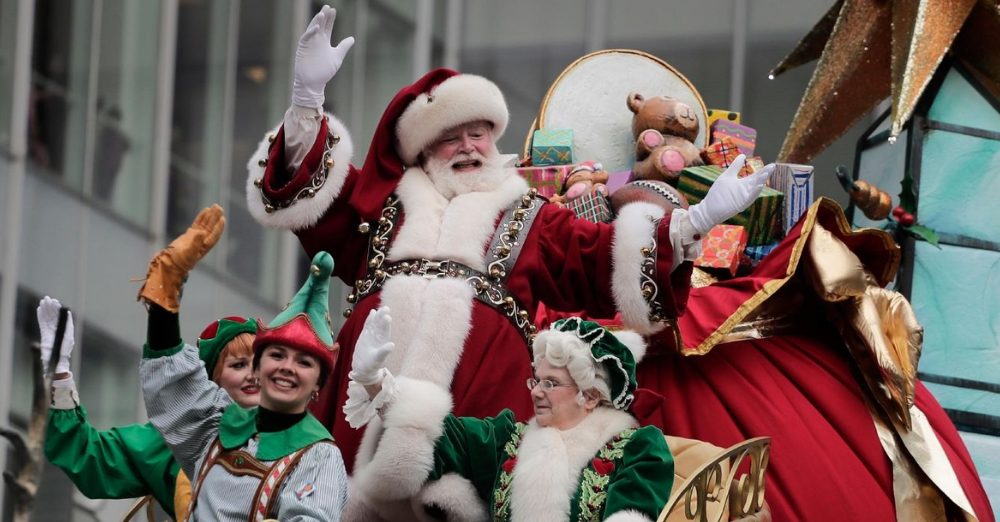 The following report is the "official" notes from the Debriefing meeting with Santa, Mrs. Claus, the Security Team, Representatives from the Stable, and Representatives from Flight Control. We met in the conference room as soon as the Security Detail arrived back at the Pole.
Security Detail Report - Very little issues reported this year. There was one issue as the sleigh turned onto 59th street across from Central Park. A teenager was trying to launch a drone into the path of the parade right before Mr. and Mrs. Santa and the team moved in quickly to put a stop to the launch quickly and quietly. The drone was confiscated; however, they did leave a card saying that Santa will be bringing them a new one this Christmas if the child agreed to follow all of the flight rules in the future. All of the pre-meetings went well with the Macy's liaison. The security team loved the addition of the parade route and tracking system on the iPads this year. Pre-parade security meeting has already been scheduled for next year.
Stable Update - Reindeer had a great work out. All had a large appetite and are now resting up. Vixen had a small cough before they left this morning and this now seems to be cleared up. No injuries to report.
Flight Control - The reports that were coming in from the sleigh bells (weather and flight data sensors) were working great. They still believe it would be great to start getting reports from the area before the sleigh enters the sectors. We will be meeting to discuss the possibility of having children submit condition reports to the department through the website in the future.
Mrs. Claus - Reported that she loved being at the parade, but was concerned about the baking schedule up here at the Pole the whole time. The communicator was cutting out and she was not able to clearly communicate with the kitchen while being away from the sleigh. The communicator has been taken to R&D to be reviewed and repaired.
Santa - He thought that all went well and he had no major issues at all to report this year. He did want the flight team to take a look at the left front of the sleigh as it felt a little sluggish during take off. Santa and Mrs. Claus was both excited to see so many people be able to come out again to enjoy the parade this year.
-E.H.
Watch the entire parade:
---
From the Desk of:
Edward Hinklemyer
Chief Elf
Department of Elfland Security
Office of Elf Affairs Resources