Origins
Each year since 1947, the National Turkey Federation and the Poultry and Egg National Board have given a turkey to the President of the United States at a White House ceremony. Since then, presidents have been more likely to eat the turkey rather than give it a reprieve. A notable exception occurred in 1963, when President Kennedy, referring to the turkey given to him, said, "Let's just keep him." It wasn't until the first Thanksgiving of President George H.W. Bush, in 1989, that a turkey was officially pardoned for the first time.
List of Pardoned Turkeys and Where They End Up
After the ceremony at the White House, the pardoned turkeys will then go to various places. Sometimes they go to George Washington's Mount Vernon where vistors can come and visit them, while others have gone to various farms and other locations to live out their lives. For a complete listing of pardoned turkeys and where they went starting with President Ragan, CLICK HERE to view the list.
Tad Lincoln and Jack the Turkey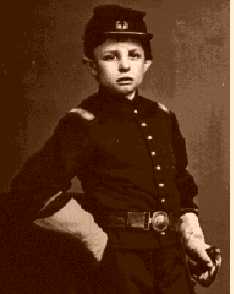 Late in 1863 a live turkey was sent to the White House for the Lincoln family to feast on during the holidays. Tad Lincoln, age 10, quickly befriended the bird. Tad taught the turkey to follow him as he walked around the White House grounds. The turkey was named Jack, and Tad fed him as a pet. When the time neared to prepare the turkey for the Christmas meal, Tad burst into one of his father's Cabinet meetings. He was crying loudly. Tad told his dad that Jack was about to be killed, and that he had obtained a temporary delay from the "executioner" so he could put Jack's case before the president. Tad said, "Jack must not be killed; it is wicked." President Lincoln replied, "Jack was sent here to be killed and eaten...I can't help it." Tad, still sobbing, said, "He's a good turkey, and I don't want him killed." Abraham Lincoln, president of the United States of America, paused in the midst of the Cabinet meeting. He took out a card, and on it he wrote an order of reprieve. Jack's life was to be spared, and Tad raced out of the Cabinet meeting to show the presidential order to the "executioner."