WELF-NPC Easter Sunday Marathon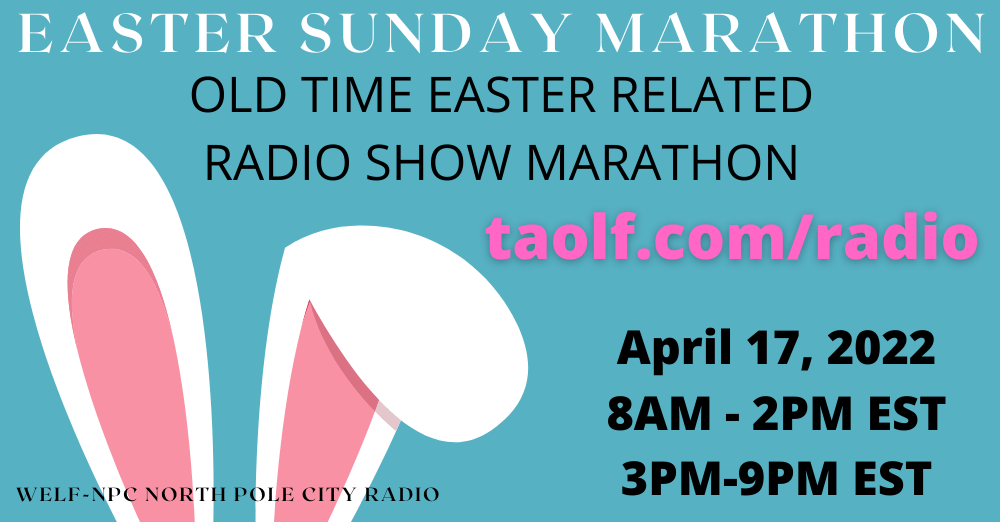 Starting at 8 a.m. on Easter Sunday morning, WELF-NPC will be broadcasting 12 hours of Old Time Radio Shows that were related to Easter. From radio shows by Bing Cosby to Bob Hope, Jack Benny to Red Skelton, and everyone in between, you will be able to tune in and listen to these shows that were broadcasted back in the 30s, 40s, and 50s.
There will be 12, 1-hour blocks of shows starting each hour with no show being repeated. The first six blocks will be from 8 a.m. -2 p.m., with the second six hours running from 3 p.m. - 9 p.m. Each block will feature different old time radio shows that have some sort of Easter related theme.
How To Tune in and Listen
There are many ways to listen to the radio station. You can click on the "On The Air" button at the top left of every page on the website. You can connect directly to the "On The Air" page at WELF-NPC North Pole City Radio - On the Air. You can also click on the record that is on this page.
We hope you enjoy the marathon and will repeat this each year.