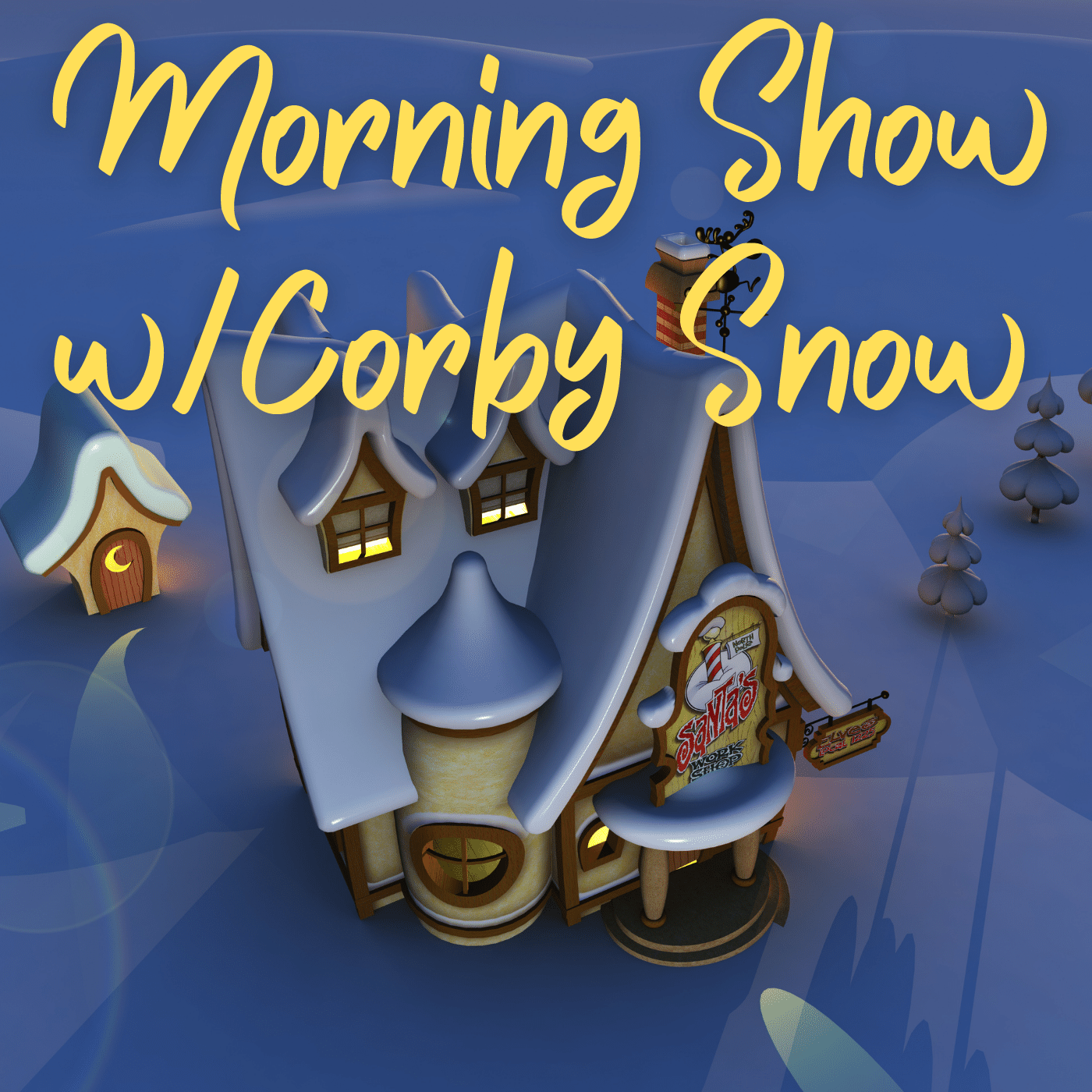 WELF-NPC Internet Radio Schedule
When you can hear these shows on our live radio station.
The Morning Show with Corby Snow is broadcasted each week day morning at 9 a.m. when the starts at Santa's Workshop. It is rebroadcasted again during the shift change at 9 p.m.
Join Corby Snow each morning as he sets the tone for the workshop and factories throughout Santa's Village with the Morning Show with Corby Snow. Corby will take dedication requests from all of the workers throughout Santa's Village and will try to work them into the show. If you would like to make a request while you are at work, or if you know someone who is at work and would like to dedicate a song to them, dail extenion 7368 to get your request in.
About the Host
Corby "Snow" Appleton has been a DJ with WELF-NPC North Pole City Radio for some time now. Although the studio is located on the outskirts of town, Corby's broadcasting booth is located right in the heart of Santa's workshop. His main job is to keep the Craftsman Elves happy and on task in the workshop; however, his show is now broadcasted throughout the entire North Pole City at 9 a.m. each morning when the bells on the workshop ring to signify the start of the day's working shift.
Corby is one of those elves that never married. He never really had time for romance and things of that nature. He spends most of his free time (which is limited) with his friend and sidekick Barney the moose. Barney was a moose that was at North Pole City when Santa arrived and helped out with building the city. Some have speculated that Barney is thousands of years old and has a bit of that North Pole magic to keep him healthy (and alive). When Corby is on the air each day, Baney goes down and spends some time with Santa's Reindeer down at stables.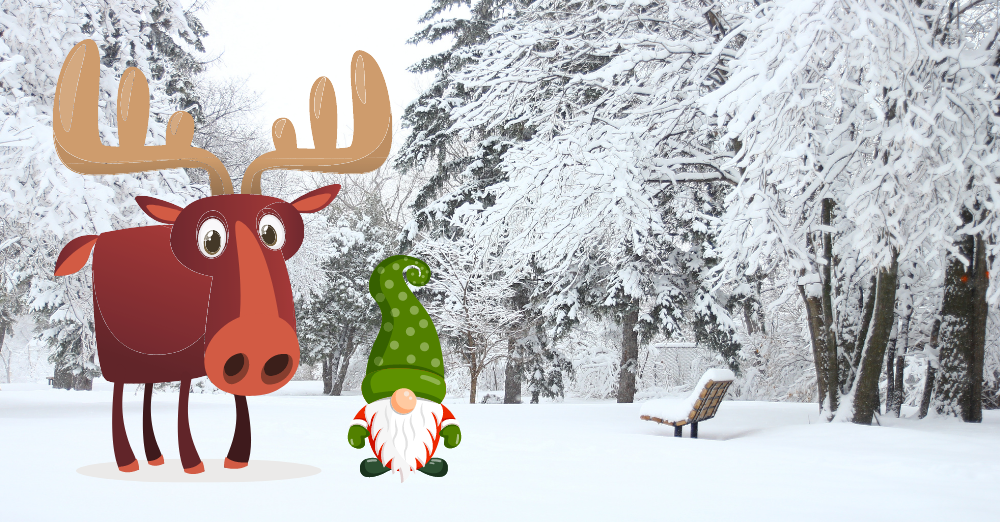 Corby and Barney out in the Snow